WELCOME
Barnt Green Chuggers, founded in 2005, and based at the Barnt Green Sports Club, provides fun and friendly running and cycling activities for local people of all abilities.
Whether you are a beginner, want to run or cycle to keep fit, or want to run/cycle further and faster, all are welcome.
More about us
RUNNING
This is a fun group of runners of mixed ability who meet on Monday nights. We have runners who just want to run at a gentle pace to some which are happy to push themselves and run without talking, and all the levels in between. Whichever pace you want to run at we have a group for you, so you never run alone.
CYCLING
We are a small local club of all ability cyclists, who regularly cycle on Wednesdays and weekends. Our Chaingang riders need to join the BG Sports Club. This gives access to the club, its bar, social and changing areas. We don't compete, but we do cycle as groups in charity rides, bikeathons and endurance challenges.
It's that time of the year again, the Chuggers 5K running event.
The Chuggers 5K Handicap event will take place on Monday 16th July 2018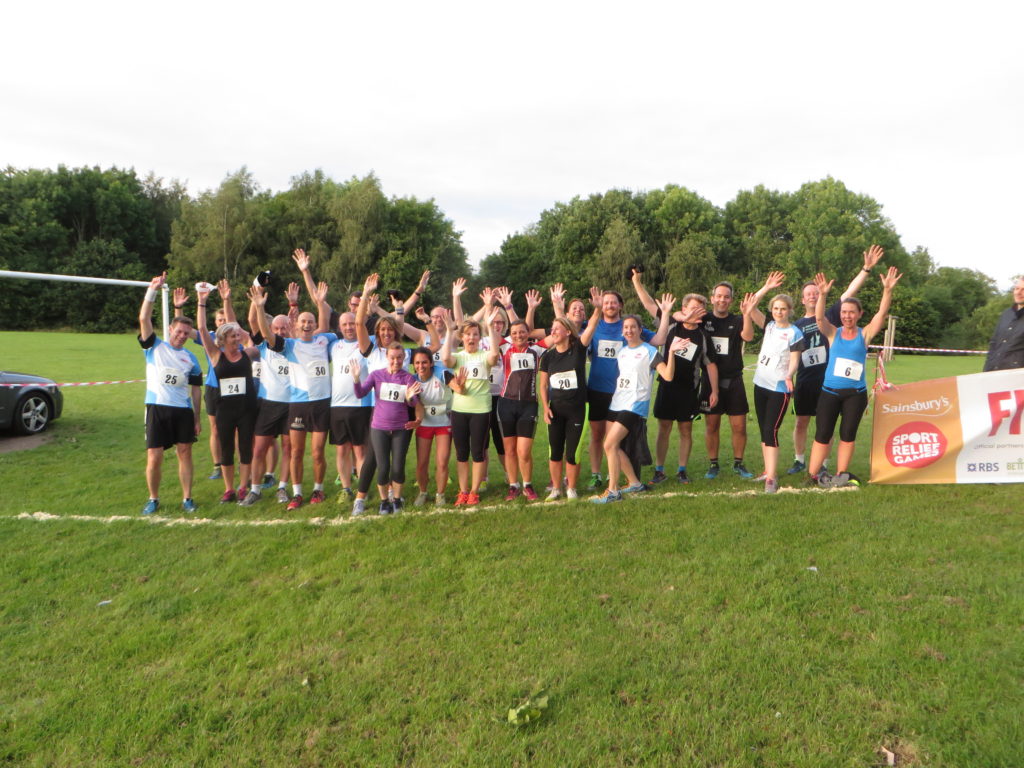 Starting in the playing field behind the club, the 5K route is easy to follow to the finish line back in the playing field.
Everyone is welcome to take part and to give EVERYONE a chance of winning, the event will be run on a handicap basis, the slower runners starting first from 8.15pm with the faster runners in the club starting up to 20 minutes later.
The idea is that all runners finish within a minute or two of each other.
Please pre-enter the event by e-mailing me Steven Millington as soon as possible with your name and expected finishing time for a 5K run, 23 minutes, 27 minutes etc etc
This will allow me plenty of time to allocate start times for each runner.
Chuggers running and cycling legend, Simon Edge will start as the hot favourite for the event, winner of the event for the last two years Simon has been suffering with a running related injury for quite a while, but now he's back in training and being the top performer that he is, I'm sure he will reach his peak on the 16th July.
Don't let that put you off though, with the handicap system I'll ensure he has to work hard for victory this year.
More information to follow, e-mail me if you have any questions.
February 2018 Newsletter published
RUNNING NEWS
The  Series has been a popular choice in recent years for those who want to push themselves a bit harder – but also to enjoy some great multi-terrain runs in Hagley, Redditch, Droitwich and Clent countryside. 13 June 2018 – 12km Multi Terrain, Arrow Valley Visitors Centre, Battens Drive, Redditch, Worcs. B98 OLJ. Organising Club […]
CYCLING NEWS
A big thank you to all the teams who took part on the hottest day of the year. It was an eventful evening involving a chain coming off, a cut knee, a puncture and a personal best in terms of miles cycled. The World Cup has stirred up the competitive juices with all the […]
SOCIAL NEWS

Love Trails Running and Music Festival 2018

Some of our Members are interested in going to this, 13 – 15th July for the main events, all on the Gower Peninsula.
From the Organisers:
'The UK's first running and music festival is back! And we are heading to the Gower Peninsular in Wales this time. Home of some of the worlds finest trail running, beaches and pristine nature, for 3 days of running and partying in equal measure!'
More details...