We are a small local club of all ability cyclists, who regularly cycle on Wednesdays and weekends, in various groups for various distances and speeds from Barnt Green Sports Club. A requirement of being based at the Sports Club is individuals having BG Sports Club Membership. This gives access to the club, its bar, social and changing areas.
We don't compete but we do cycle as groups in charity rides, bikeathons and endurance challenges. Most of all we enjoy rehydrating at local watering holes.
New Chaingang Members
If you are interested in joining the Chaingang, we will be putting on Intro Rides on the first Thursday of each month from April.
We do this for safety reasons – to ensure new members are aware of our 'safe group riding protocols', along with checking over their bikes and answering 'getting started' questions.
Wed – Chaingang – Club Night
We now have more ride leaders available – so looking again to provide our 5 Ride Groups – ranging from Gp 1 shorter and slower ride, to Gp 5 faster and longer ride.
There should be a ride to suit all and of course, all followed by a drink in the bar. If not sure of groups to start out in – we will be helping CHG's with this before the first 'lighter nights' Wed club ride on April 4th.
Weekend Ride Programme
We have tweaked the weekend programme, in an effort to get more out on their bikes:
Sat – 9:00am relaxed longer ride
(probably more suitable for groups 3,4 5)
Sun – 2:00pm relaxed and social longer ride
Aiming to finish Vic or Social for 4:00pm
Sun – 2:30pm relaxed and social shorter ride
Aiming to finish in Vic or Social for 4:00pm
All…please can you confirm with Ed if you are joining the Chaingang mini-Audax on 27th June. 
Remember it's at 6:30 pm start and there won't be any normal Chaingang rides that night.
You can put together your own teams of up to four riders so get together with your buddies and let Ed know or we'll just add you to a team on the evening.
Should be good fun…
Update from Mike D
I have had confirmation from the owner of the new Bike Shop – 3CJ Cycle Centre in Longbridge (that is getting rave reviews) that they will offer a 10% Discount to Chaingangers (over and above any offers they may have in the shop at the time).

Changing Inner Tubes – must-have's when out on the bike:
Tyre Levers
Bike Multi-tool
Small hand pump (can be fitted to frame of bike or some small enough to go in cycle jersey pocket)
Inner Tube (check tyre size – on rim of tyre – which will indicate size of inner tube you need)
Mike D has prepared some invaluable advice about riding longer rides. Whether you are just wanting to do longer rides, or preparing for P2P – the tips below will hopefully help. The P2P Charity Ride seems a long way off (33 weeks from 20/11) but to give yourself a chance of really enjoying it, you […]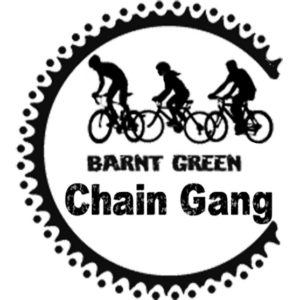 May
24
Sun
CFC Sportive 2020

@ Stratford Racecourse
From the CFC Website:
Welcome to the 9th edition of  the Cyclists Fighting Cancer Sportive.  Once again we are offering a great day out on the bike up, over and through the Cotswolds.
The four distances are; 130 miles, 100 miles, 62 miles (100k) and 30 miles
The CFC Sportive starts and finishes at the Racecourse in Stratford upon Avon, Warwickshire.   The 130 mile ride is a time restricted (11 hour) endurance ride, perfect timing for people going to the L'Etape du Tour, La Marmotte, London to Paris, Dragon ride etc. or for those just looking to push the boundaries.
This event features comprehensive route signage, free parking, mechanical support, feed stations, event photos, chip timing, sports massage, free hot food and medals for all finishers plus a licensed bar.
Stratford Racecourse is a fantastic venue with camping and all the facilities you could need for this kind of event including changing rooms and showers.
We start early, the 130 mile ride starts at 7.30am with a mass start. The 100 and 64 (100k) rides start between 8am and 9.00am on a first come first served basis.  The 30 mile ride starts at 10am.  Registration for all rides will be open at 1pm until 6pm on Saturday 23rd May and from 6.30am to 10am on ride day 24th May at Event HQ at the centre of course  at Stratford Racecourse.
For route details go to the CFC see below
This a chance for us to get exposure for our charity and the work we do children living with cancer that we help every week, up and down the UK.  There is no obligation to fundraise for CFC, but if you feel your effort is worth a few pounds in sponsorship then that would be great, £10, £50, £100 whatever you can raise will make a real difference, all fundraisers who raise over £25 will receive a CFC 2020  T-Shirt plus other incentives.