We are a small local club of all ability cyclists, who regularly cycle on Wednesdays and weekends, in various groups for various distances and speeds from Barnt Green Sports Club. A requirement of being based at the Sports Club is individuals having BG Sports Club Membership. This gives access to the club, its bar, social and changing areas.
We don't compete but we do cycle as groups in charity rides, bikeathons and endurance challenges. Most of all we enjoy rehydrating at local watering holes.
New Chaingang Members
If you are interested in joining the Chaingang, we will be putting on Intro Rides on the first Thursday of each month from April.
We do this for safety reasons – to ensure new members are aware of our 'safe group riding protocols', along with checking over their bikes and answering 'getting started' questions.
Wed – Chaingang – Club Night
We now have more ride leaders available – so looking again to provide our 5 Ride Groups – ranging from Gp 1 shorter and slower ride, to Gp 5 faster and longer ride.
There should be a ride to suit all and of course, all followed by a drink in the bar. If not sure of groups to start out in – we will be helping CHG's with this before the first 'lighter nights' Wed club ride on April 4th.
Weekend Ride Programme
We have tweaked the weekend programme, in an effort to get more out on their bikes:
Sat – 9:00am relaxed longer ride
(probably more suitable for groups 3,4 5)
Sun – 2:00pm relaxed and social longer ride
Aiming to finish Vic or Social for 4:00pm
COVID19  – Subject to change. Please check arrangements.
Sun – 2:30pm relaxed and social shorter ride
Aiming to finish in Vic or Social for 4:00pm
COVID19  – Subject to change. Please check arrangements.
From Mike D. – great news – looking forward to seeing you back for our first session – next Wednesday 31st March – usual 7pm Start. Everyone will be feeling rusty after the long winter break – we will be easing back very gently, so PLEASE don't put off coming thinking you have got to […]
All…please can you confirm with Ed if you are joining the Chaingang mini-Audax on 27th June. 
Remember it's at 6:30 pm start and there won't be any normal Chaingang rides that night.
You can put together your own teams of up to four riders so get together with your buddies and let Ed know or we'll just add you to a team on the evening.
Should be good fun…
Update from Mike D
I have had confirmation from the owner of the new Bike Shop – 3CJ Cycle Centre in Longbridge (that is getting rave reviews) that they will offer a 10% Discount to Chaingangers (over and above any offers they may have in the shop at the time).

Changing Inner Tubes – must-have's when out on the bike:
Tyre Levers
Bike Multi-tool
Small hand pump (can be fitted to frame of bike or some small enough to go in cycle jersey pocket)
Inner Tube (check tyre size – on rim of tyre – which will indicate size of inner tube you need)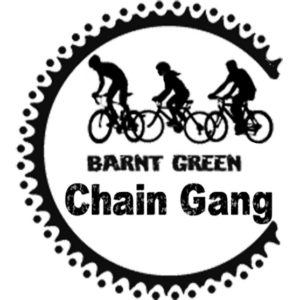 There are no upcoming events to display at this time.